ครอบครัวซูพีเรีย เอ.อาร์.ที.
Superior A.R.T. Family
JITSUPA KUNASETH, M.D.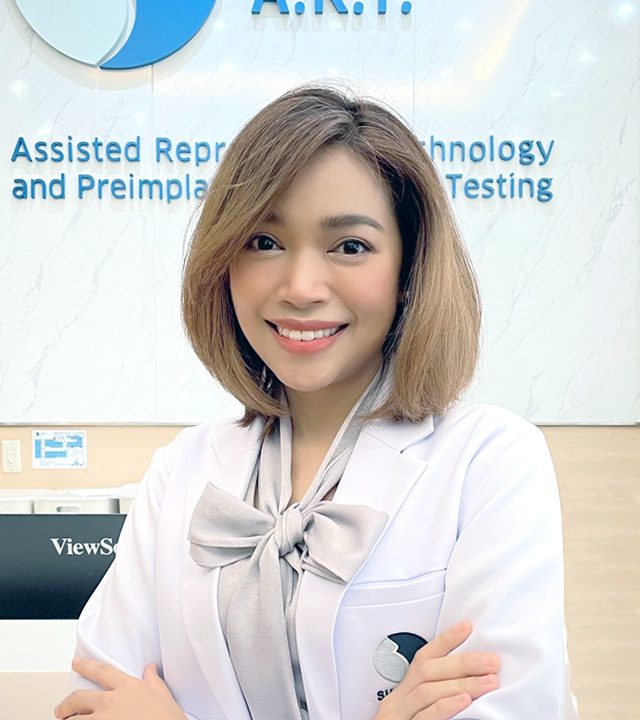 Obstetrician and Gynecologist, Reproductive Endocrinologist and Infertility Specialist
QUICK BIOGRAPHY
Dr Jitsupa Kunaseth is an Infertility Clinician specializing in the areas of the field of Reproductive medicine, Infertility, Reproductive Endocrinology and Menopause. Additionally, she specializes in Gynecologic Laparoscopic Surgery and Hysteroscopy, which can improve treatment outcomes. Dr Jitsupa is also a Medical instructor at the Police General Hospital in Bangkok and has published research in several international medical journals, sharing her knowledge and research in Infertility treatments. Dr Jitsupa is committed to helping people challenged by infertility to achieve a pregnancy, through understanding the specific needs of each family and designing the best personalized treatment plan.
EDUCATION
PROFESSIONAL EXPERIENCE
ACADEMIC PUBLICATIONS
AWARDS